Monthly Story Challenge #1>monthly theme: halloween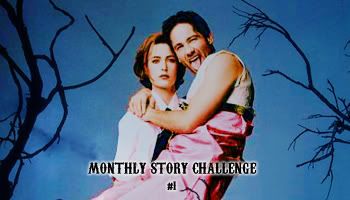 Challenge
The X-Files was one of the 90's scariest shows, yet not once did they feature a Halloween episode of any kind. Your challenge is to write a Halloween story.

Rules
The story must contain the following things:

Mr. and Mrs. Spooky
"Trick or treat?"
A werewolf
A cause of death
42
Leather

It may be whatever length and rating you would like.
You may not share your story with anyone before the challenge is over.
The story must be new.
You may submit the story by e-mailing it to dancing_through_life05@yahoo.com. Title the subject "halloween story."
Your deadline is October 31st, midnight CST.
You MAY have fun!