Monthly Art Challenge #1monthly theme: halloween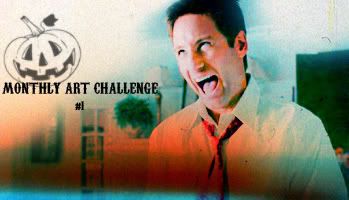 Challenge
Create an artwork using any screen caps from Bad Blood (fredfarm, chrisnu)and any or all of the provided stock images (1 2 3 4 5 6).



Rules
Submit your entry as a comment to this post in < img > and URL form.
You may submit up to 2 artworks.
Your artwork must be 800x600 pixels or above.
You may only use the images provided.
You may not post your artwork anywhere else until the challenge is over.
You must enter a new artwork.
Brushes, text, textures, etc. are allowed.
Your deadline is October 31st, midnight CST.
You MAY have fun!